Chaplaincy: The Heart of SCI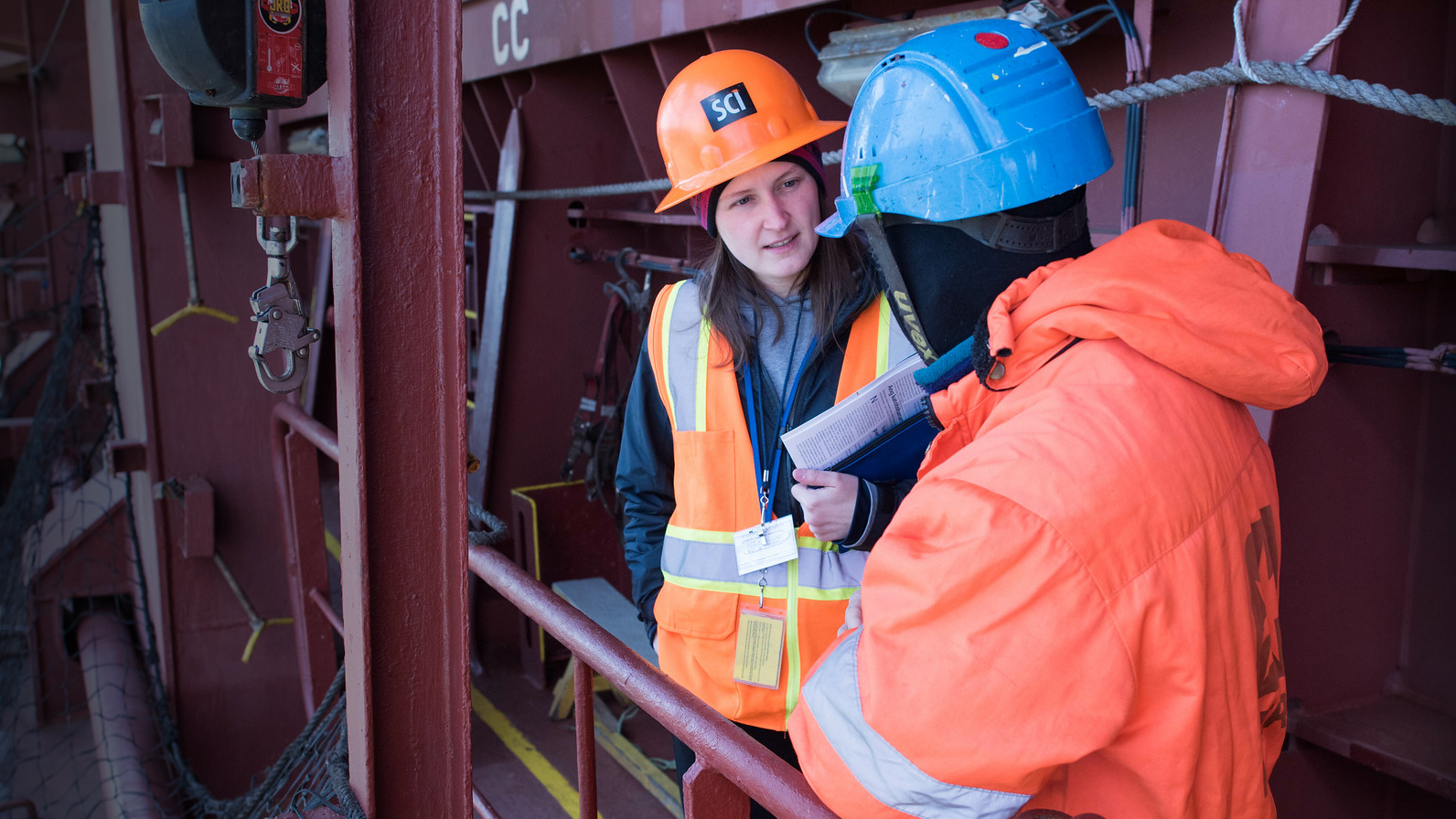 From the Knit Before Christmas, August 2022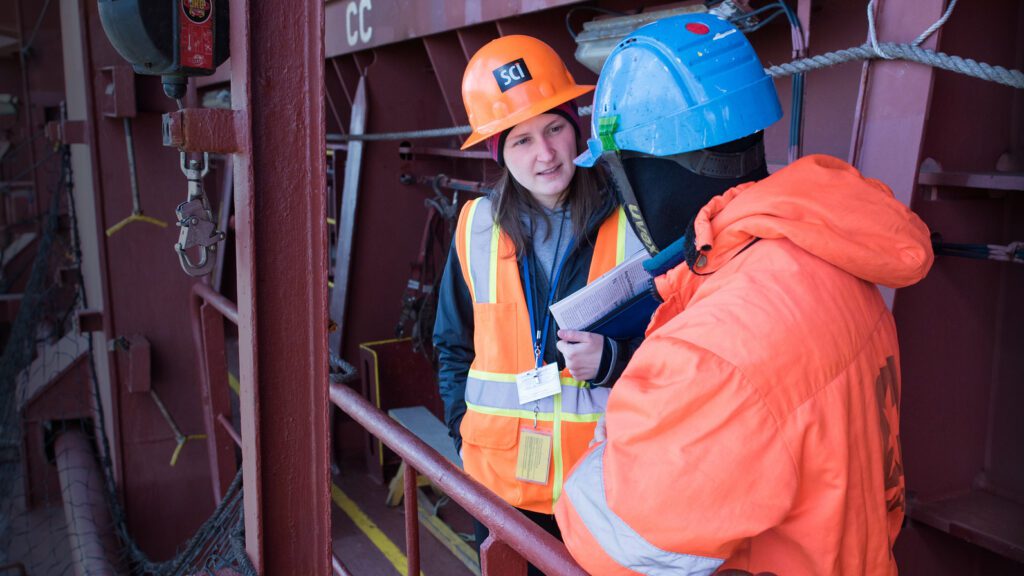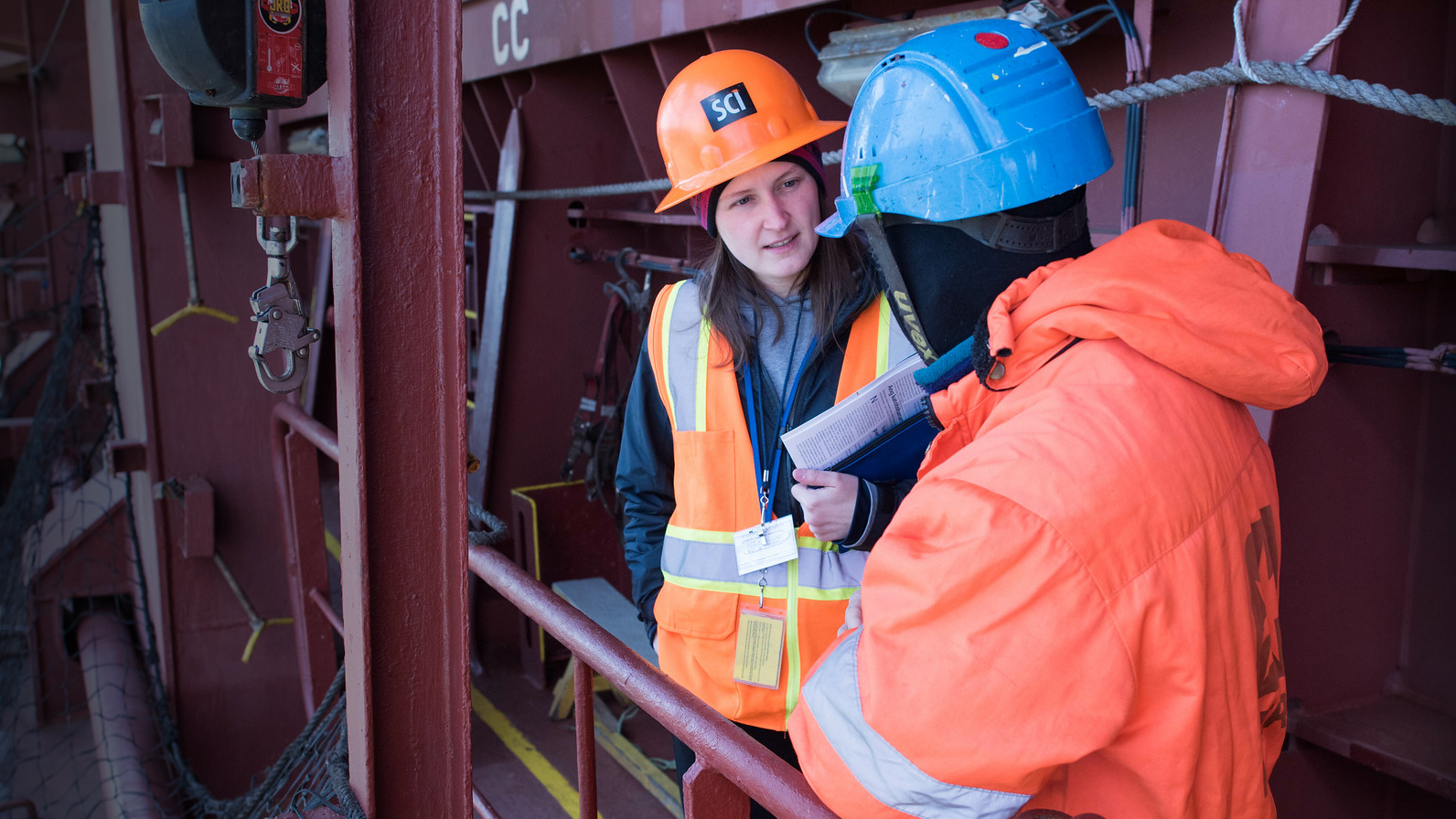 The heart of the Seamen's Church Institute is its chaplaincy. In the Port of New York and New Jersey, the largest port on North America's East Coast, chaplains and support personnel provide pastoral care via ship visits, transportation services, and extended hospitality at our International Seafarers' Center. In America's heartland, SCI is on call 24/7 to respond to the urgent needs of mariners along the nation's inland waterways and river systems with a corps of highly skilled chaplains, trained in critical incident stress management and suicide intervention. SCI's quarterly Pastoral Activity Report allows us to share their stories from the field, providing insight into what they do and what it means to them and the mariners they serve.
Here is an excerpt from SCI's May 2022 report, bringing to light the challenges of providing pastoral care to Ukrainian seafarers.
---
From Yugoslavia to Ukraine

Chaplain Michelle McWilliams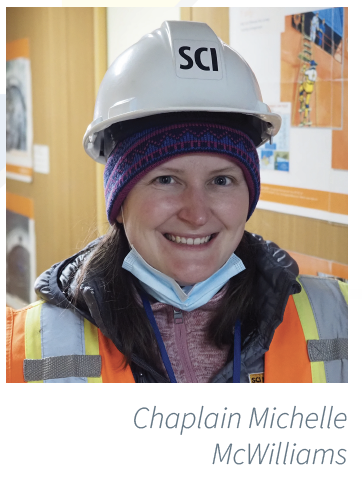 While having my temperature scanned on the deck of a container vessel, I heard a booming voice calling my name. I turned to see a man poking his head out of a porthole. I exchanged pleasantries, and he said, "you don't remember me, do you?" After he pulled down his mask and mentioned hunting with his son, I remembered. I recalled he lived in Ukraine but was originally from Croatia. I responded, "Yes, chief, I remember. How are you holding up, and how are your loved ones?" Tears started to form in his eyes. His words carried intense emotion as he spoke about the strength of the Ukrainian people, his anguish about the war, and his frustration with his wife's stubbornness. Željko was still processing why his wife did not heed his warning and leave Ukraine. Now she had no choice but to stay with heavy bombing occurring in their hometown. Like many seafarers, he feels powerless.
The chief apologized for sounding angry about his wife's decision, but to me, it seemed that his worry and guilt were manifested as blame because his reaction was the only thing he could control. And, being a chief officer, he felt he had to be strong for the other Ukrainians on the ship. As he was pulled away for work duties, he expressed gratitude and thanked me for letting him share.
I recently saw him again. He informed me that his wife made the long journey west and was now in a safer area of Kyiv. The plan was for his wife to continue 1,000 km (just over 600 miles) to the Hungarian border, where she would meet one of Željko's friends.
This is Željko's second war—he was a soldier in Yugoslavia. He shared his insights. There was always quiet after destruction. Innocent lives are taken. He described the lack of humanity and how hard it is to endure the loss. I compared our conversation to being on a roller coaster, with extreme highs and lows.
I have had no experience serving a seafaring population facing the horrors of war. As we finished our conversation, the chief again expressed his gratitude to me for listening and being there when he needed someone to talk to. This ministry can be challenging, and sometimes I get worried about saying or doing the right thing. But, in my interactions with Željko, I am reminded that listening, being present, and providing support to seafarers is paramount.