Center for Maritime Education

Inland • Intracoastal • Deep Sea
State-of-the-art simulators and e-learning modules for critical and comprehensive mariner training, assessments, feasibility studies, and research.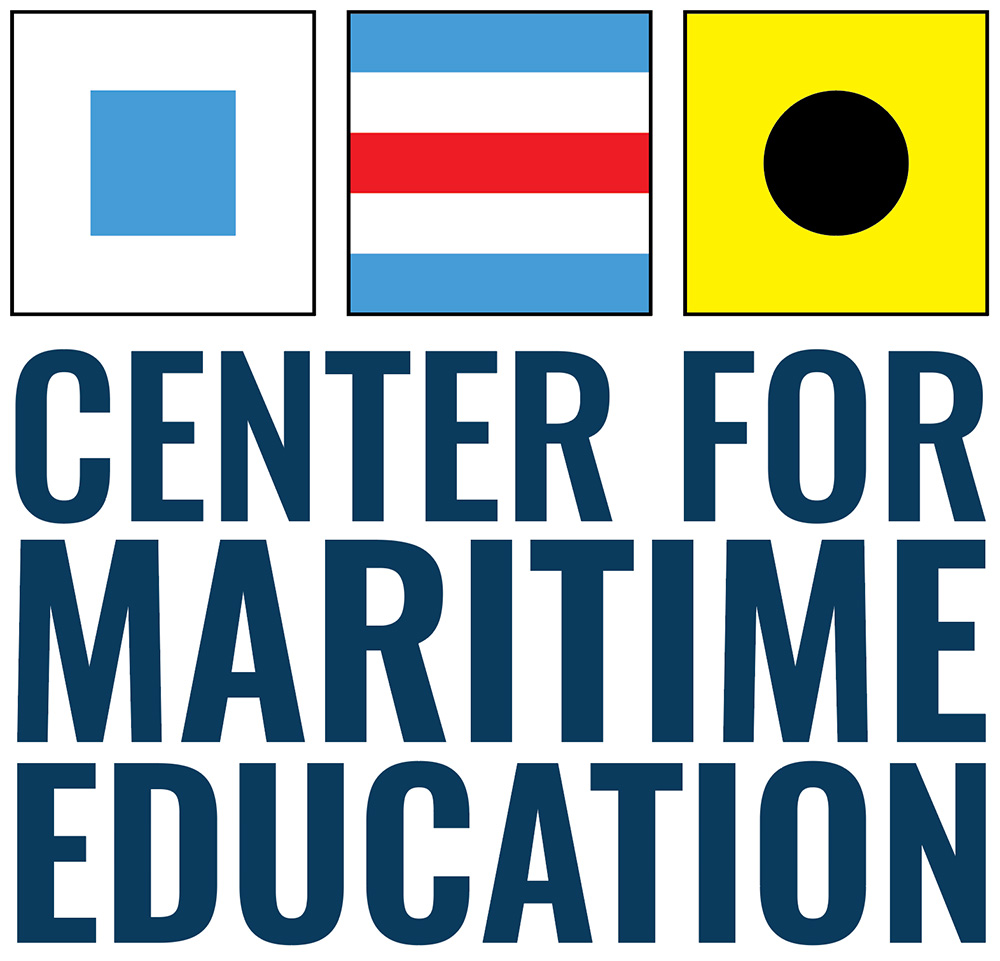 Learn more about…
---
Training and Professional Development for the Mariner
Since the founding of its Navigational School in 1899, SCI has pioneered innovative methods and technologies in maritime education and has acted as an advocate for safety and training. CME currently offers a dynamic curriculum combining digital learning and simulation training for inland river, deep-sea, and intra-coastal mariners over two U.S. campuses. Wheelhouse simulation training employs computer simulation software and realistic hardware to accurately model the captain/pilot's work life and environment. All SCI wheelhouses feature traditional steering levers, conventional throttles, and emerging z-drive azimuth thruster systems.
In much the same way that academies and universities prepare students for professional careers, CME moves beyond compliance training to address the needs of the company and the individual mariners. Our instructors strive to equip students and companies with the skills for success on America's waterways.
Marine Transportation Industry Requirements
All CME instructors are maritime professionals steeped in knowledge of the latest compliance regulations. Simulators access CME's comprehensive library of geographic databases that include major critical navigation areas along the GIWW and the Western Rivers, plus a full range of vessels and tow configurations, including Z-drives. CME offers the best educational solution for the mariner and the transportation company in fulfilling regulatory requirements.
Core competencies include:
Subchapter M
Safety Management Systems (SMS)
Oil Companies International Marine Forum's (OCIMF)
Tanker Management and Self Assessment (TMSA)
Ease of Use for Managers
Ever mindful of the resource constraints of our customers, CME leadership proactively examines and refines efficiencies in our programs on a regular basis to ensure favorable ROIs.
CME's sophisticated Learning Management System easily catalogs and reports compliance training digitally, streamlining customer prep work for requirements like Subchapter M audits.
Clear reduction of risk: Consistent company training cultivates and documents a culture of safety.
New blended learning approach optimizes mariner time with the simulator.
CME's expansive facilities allow for productive scheduling. We can serve both large groups and individual classes economically at times convenient for the customer.
Captain Stephen Polk, MNI, Director of CME/Instructor
"As champions of our mission, every SCI instructor is deeply committed to the professionalism of those serving the nation's marine transportation needs, and the subsequent safety of their work environment. CME's culture embraces the rigorous standards and continuous improvement required for ISO 9001 certification."
Captain Kelly Fitzpatrick, Instructor CME Houston
"SCI's ability to facilitate our teaching strategies dramatically distinguishes SCI simulation training. Our instructors back every scenario we build with real-world leadership experience, so we can directly relate to the thought processes and reactions we witness from the students. Our simulators offer specific scenarios at a rate and stress level that is realistic. And after every course, we debrief and offer feedback on a personal level offering an educational model that can accelerate the mastery of new skills or reinforce best practices with navigation and handling."
US Coast Guard CDR Nicole Rodriguez, Chief of Prevention Department, Houston-Galveston Sector
"When conducting an investigation, we examine the role of the company Safety Management System (SMS) as a factor in understanding how and why an incident happened. We ask ourselves if strong policies and procedures are in place to keep it from happening again. The SMS will tell us if previous near-misses have been used as lessons learned to address issues that may not have been captured fully in the original documentation. Is there a root cause or a complacency within the company that placed personnel at risk? Is this an accident that could have been prevented?"
CME Campuses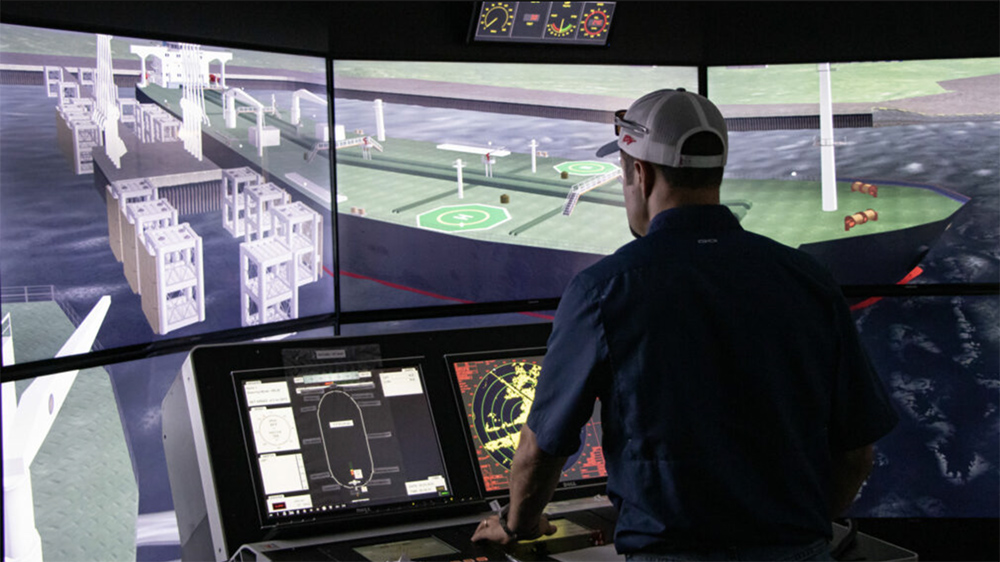 CME HOUSTON
9650 High Level Road
Houston TX 77029
[email protected]
Phone: 713.674.1236
Fax: 713.674.1239
SCI's Center for Maritime Education opened in Houston in 2001. Each year, SCI trains more than 600 mariners at this location. Connecting the Gulf of Mexico to Houston, Houston's shipping channel sees almost 5,000 ships and 40,000 barges pass through annually, and Houston is home to the largest petrochemical complex in the nation. Training in the Port of Houston mirrors the diversity of the Port with instruction for both deep-sea and intracoastal mariners.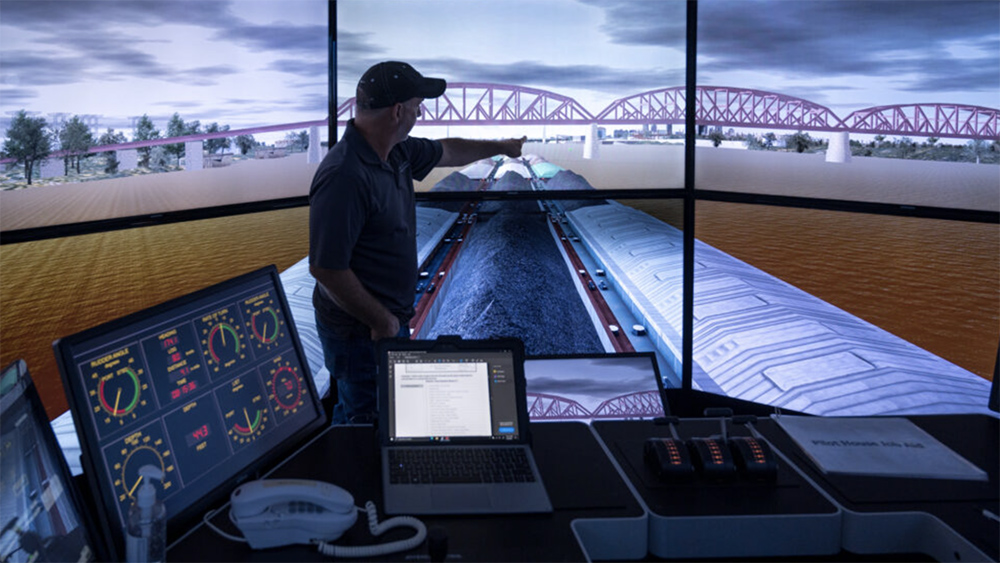 CME PADUCAH
129 South Water Street
Paducah KY 42001
[email protected]
Phone: 270.575.1005
Fax: 270.575.9152
Opened in 1997, the Center for Maritime Education in Paducah, KY trains over 1,000 mariners each year. Situated at the confluence of the Ohio and Tennessee Rivers, the Center occupies part of a historic waterfront building. The building interior houses some of the world's most sophisticated computer equipment for training mariners.
WCS Certified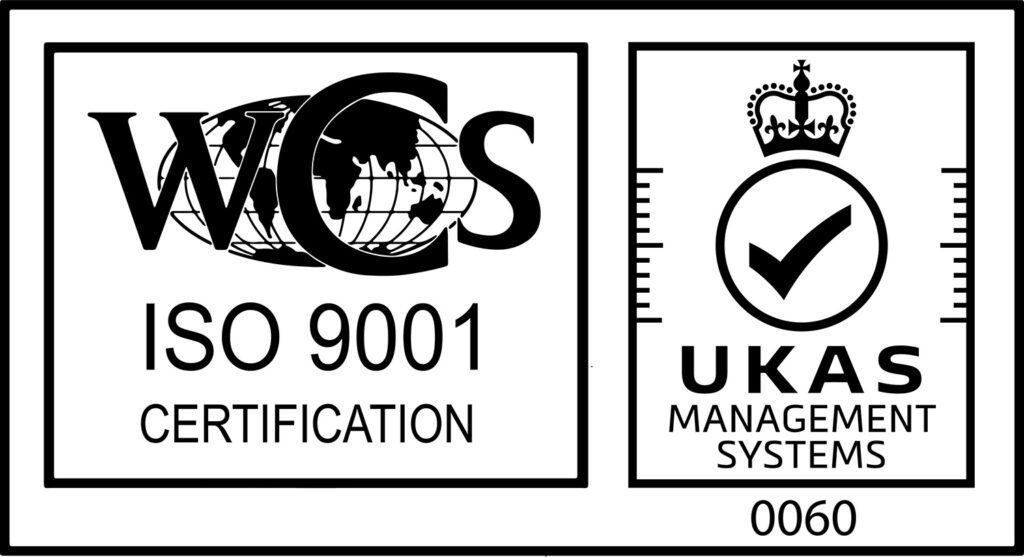 In January 2017, CME passed rigorous third-party audits at its facilities in Houston, TX, and Paducah, KY, contracting with WCS Quality Registrars, LLC for the evaluation and certification of its Quality Management System to ISO 9001:2015. Renewed in 2019, CME was the first maritime training center in the United States to receive ISO 9001 certification. The ISO 9001 quality management system is recognized by the USCG as a Quality Systems Standard and significantly strengthens SCI's multi-faceted maritime education program. The scope of certification is: the Provision of Marine Simulator Training, Online Courses, Marine Feasibility Studies, Marine Incident Recreation and Solution Development, USCG License Assessments, and other related services and products.
For more information on current course offerings, click here.