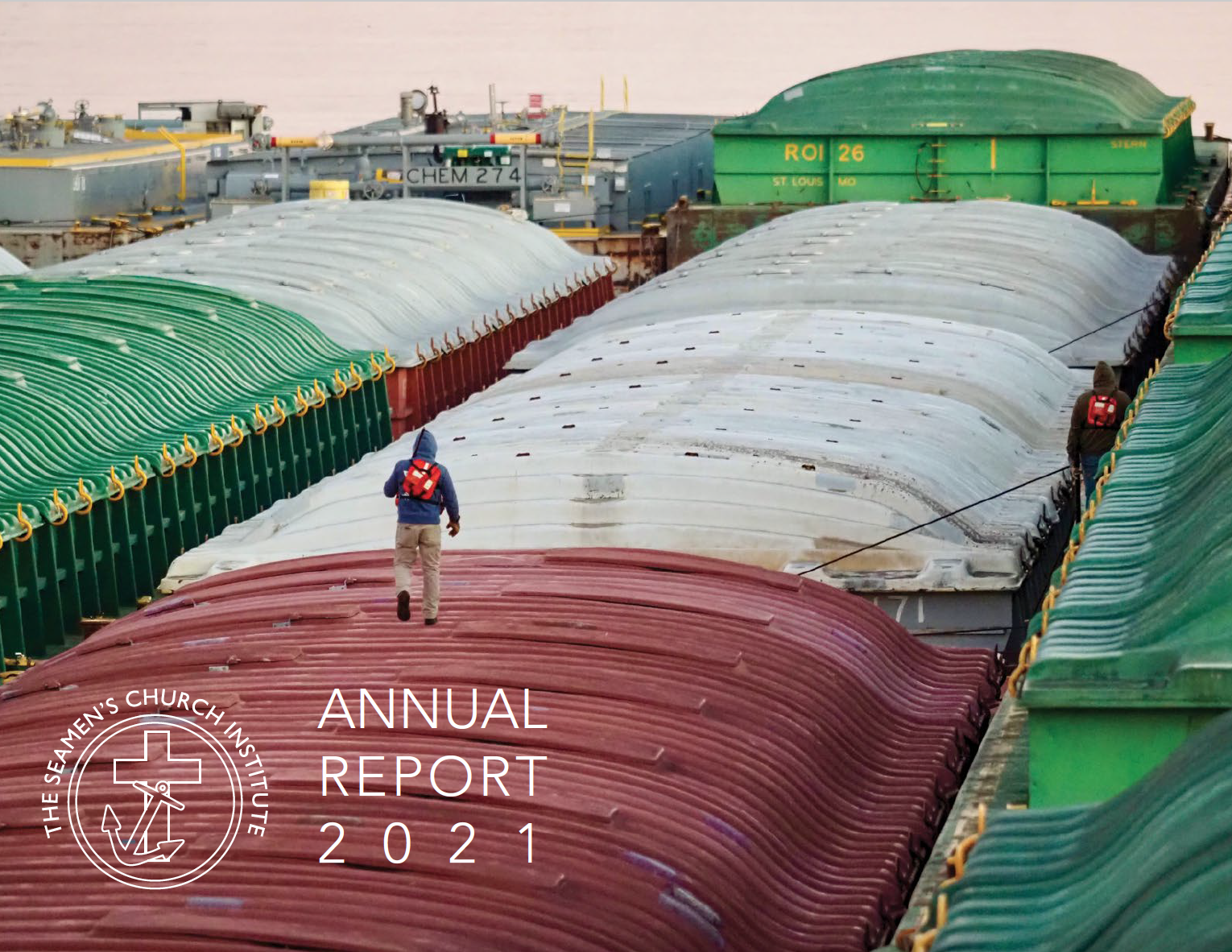 Publications
SCI's Communications Office publishes two bi-annual print magazines, The Lookout and The Knit Before Christmas. Since May of 1910, The Lookout has provided its readers with a unique perspective of the maritime and chronicled the Institute's groundbreaking, innovative service to mariners.
Digital copies of our most recent publications can be found below. Our electronic newsletter, The Masthead, can be accessed here.
Subscribe to some or all of our publications via this form. Thank you for your concern for mariners and seafarers, and for being part of our audience.
Media Inquiries
Our experts in mariner advocacy, pastoral care, and maritime education in blue and brown water are available to journalists for comment and background on maritime issues. Press inquiries may be directed to [email protected].
The Lookout magazine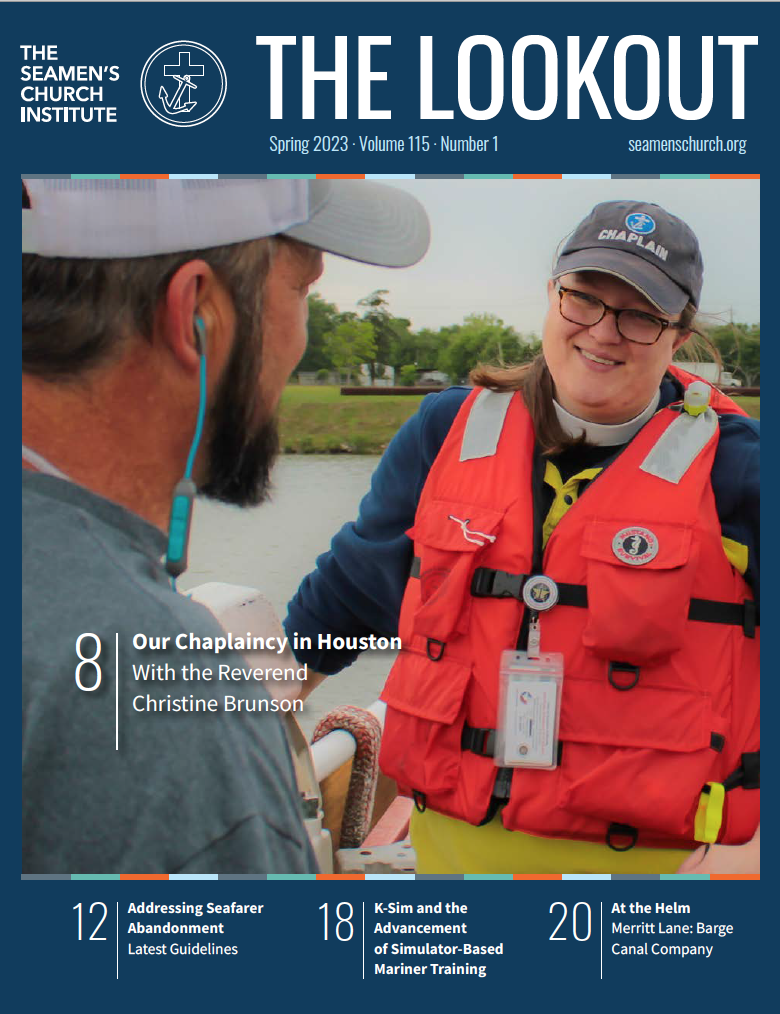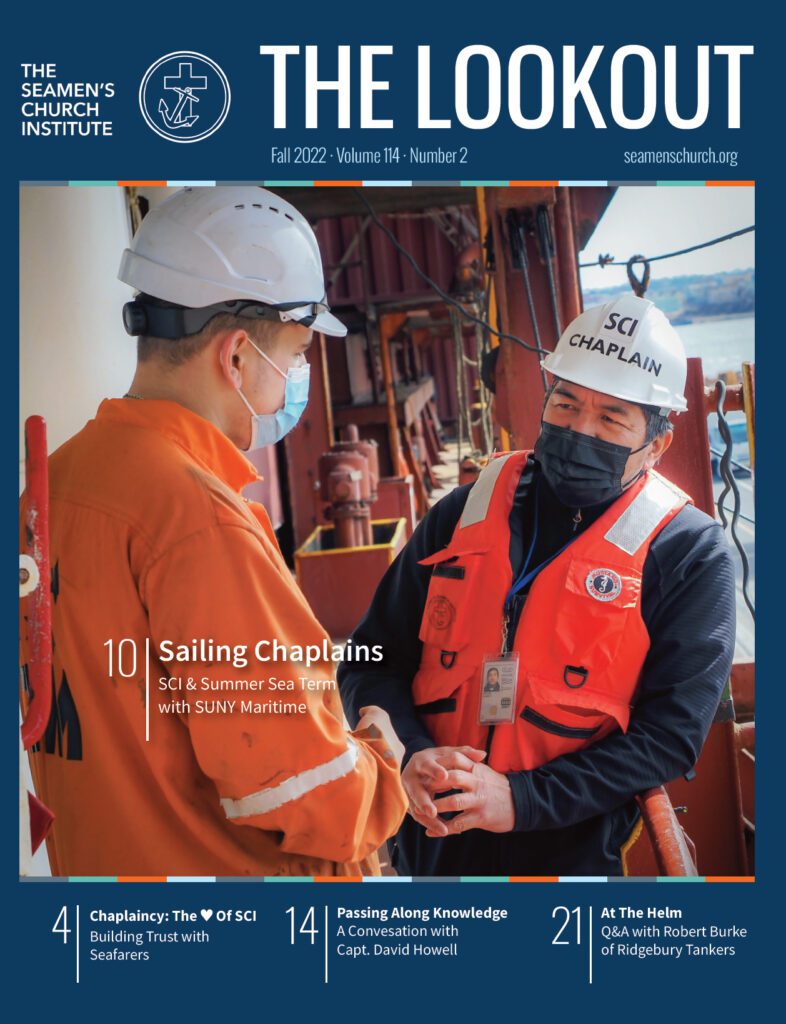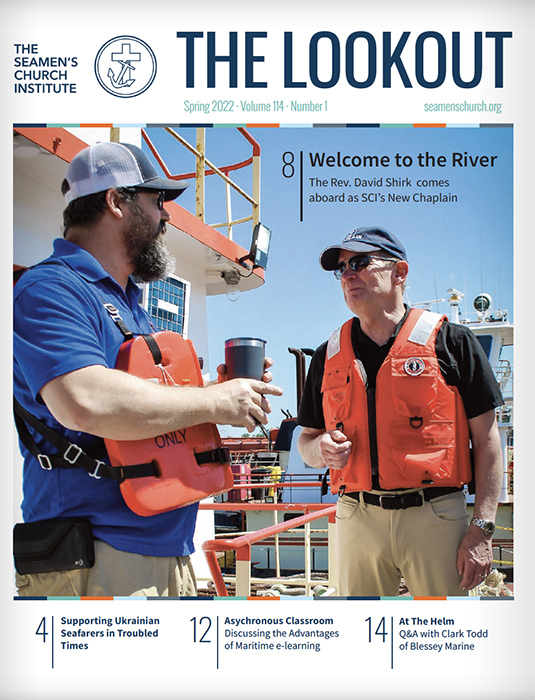 ANNUAL REPORTS
The Knit Before Christmas magazine
ABOUT SCI
Affiliated with the Episcopal Church, though nondenominational in terms of its trustees, staff, and service to mariners, SCI is the largest, most comprehensive mariners' service agency in North America. Annually, its chaplains visit thousands of vessels in the Port of New York and New Jersey and along 10,000 miles of America's inland waterways extending into the Gulf of Mexico. SCI's maritime education facilities provide navigational training to more than 1,500 mariners each year through simulator-based facilities located in Houston, TX, and Paducah, KY. The Institute and its maritime attorneys are recognized as leading advocates for merchant mariners by the United States Government, including the US Congress, the US Coast Guard, and the Department of Homeland Security, as well as the United Nations, the International Maritime Organization, the International Labour Organization, and maritime trade associations.
The Seamen's Church Institute is a qualified 501(c)(3) tax-exempt organization. SCI's EIN number is 13-5562356.
SCI Strategic Plan