WhatsApp monitored only during operational hours: Monday to Friday — 0800 to 2100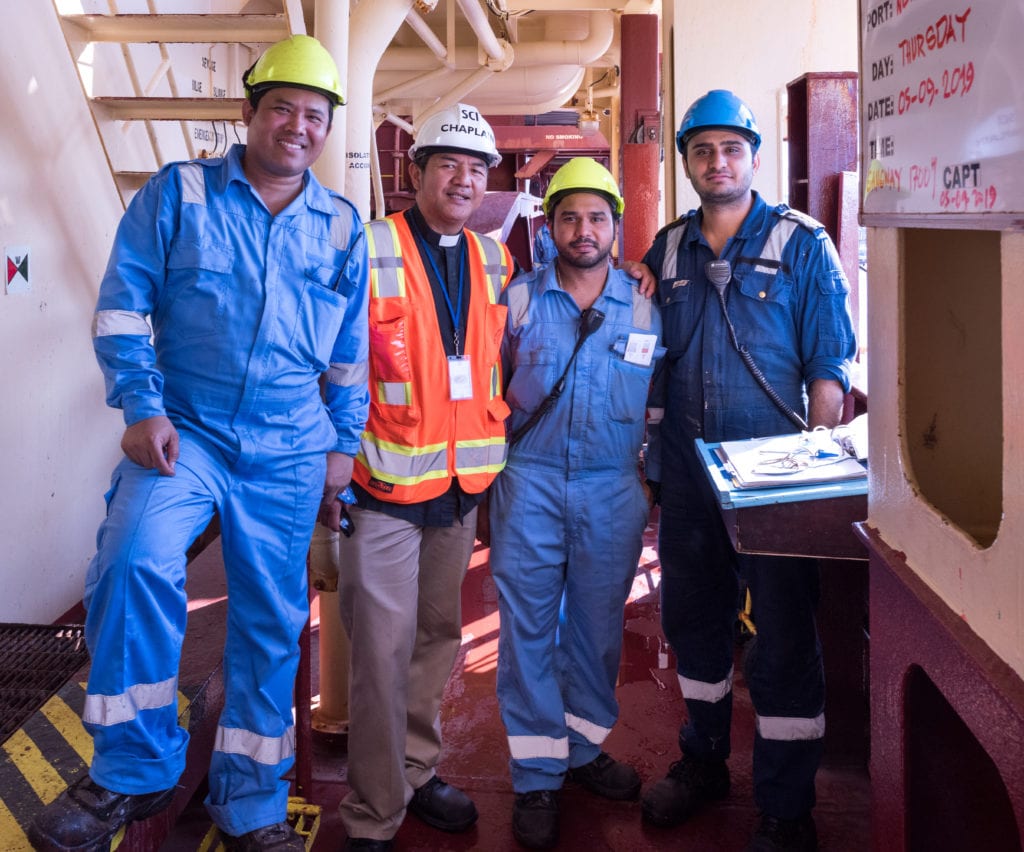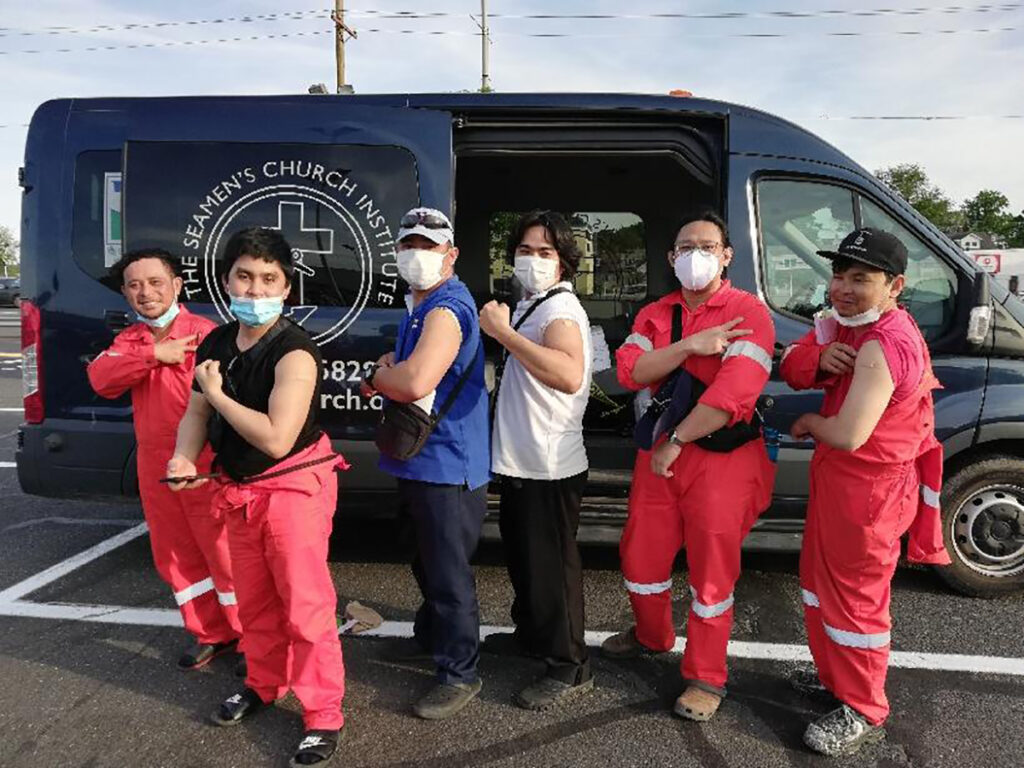 Special Services to Support Covid Vaccinations for Crews
Captains, Port Captains and Shipping Agents for vessels calling on Port Newark and Port Elizabeth may contact Director of SCI's International Seafarers' Center, Tim Wong, for support in securing Covid vaccinations for crews. This website page will be updated regularly as services evolve.

We currently offer assistance with two options:

1. Appointment Scheduling and Seafarer Transport to a Local Pharmacy for the Vaccine
SCI is partnering with a local pharmacy to perform Johnson & Johnson one-and-done vaccinations. If you email a list of the names and birthdates for each crew member to be vaccinated, we will handle the appointments with the local pharmacy. In order to ensure that the pharmacy carries sufficient doses of the vaccine, crew lists need to be furnished at least 24 hours in advance of the appointment. The vaccination is free and we do not charge to transport your crew.
US Customs and Border Protection (CBP) requires possession of C1/D1 VISAs to leave the port for vaccinations. Our Center for Mariner Advocacy leaders are working with the CBP in support of a waiver of this requirement for Covid vaccinations. However, at this time, seafarers without proper VISAs are not eligible for transportation.
While visiting the pharmacy, seafarers will have a few minutes to shop during the observation time required for the vaccine. Unfortunately, our drivers/chaplains are only authorized to transport seafarers to the pharmacy and back to the vessel on trips for vaccinations. We cannot make additional stops at other stores.
To allow for vessel coverage and depending on the number of seafarers scheduled to be vaccinated, our chaplains/drivers may make more than one trip per ship. Each trip takes approximately two hours and seafarers of each trip will always be members of the same crew.
2. Facilitating Onboard Vaccines with a Medical Professional
We maintain an updated list of contact information, along with the pricing, for local physicians and other medical professionals willing and able to conduct vessel visits to perform inoculations in the port. Vessel visits allow the entire crew to be vaccinated at once, regardless of VISA status, and last approximately two hours. Because physicians require considerable advance notice, Captains should contact SCI as soon as possible for this option.
Tim Wong may be reached through email at [email protected] or 973.589.5828 for additional information on both choices and for assistance in coordination. We are deeply committed to helping as many seafarers as possible receive vaccinations.
---
Free transportation to SCI's welcome center, terminal gates, and Jersey Gardens Mall is provided Monday-Friday 0800-2000 EST/EDT.
In addition to regular ship visits by SCI chaplains for ships calling on Port Newark/Port Elizabeth, contact a chaplain at 973.589.5828 or direct message us on social media or WhatsApp for:
Onboard or virtual spiritual guidance and counseling
Scheduling a religious service on ship
Support for mental or physical wellness
Escorting family members on ship to visit loved ones
Arrange a seafarer's mail package delivery to the Welcome Center
Advocacy and help in an emergency.
Contact Us!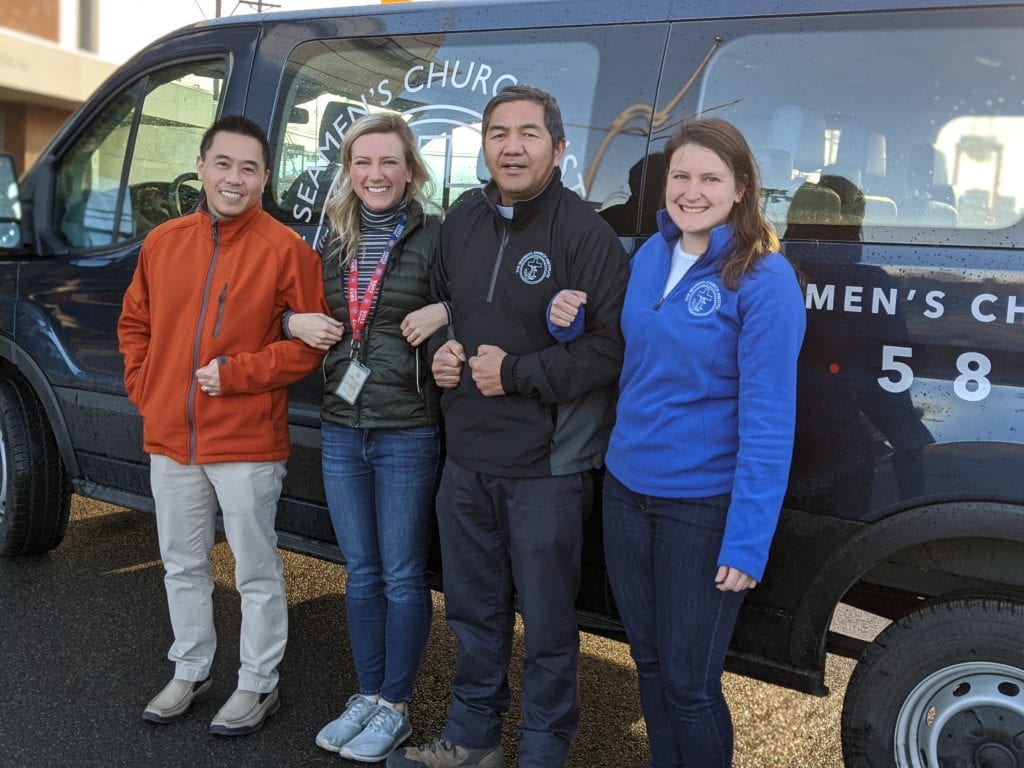 Call+1.973.589.5828 to schedule a chaplain hospital visit for a sick seafarer, schedule a chaplain visit to a seafarer detained in a hotel during litigation, or schedule a chaplain escort for a family member to visit crew members onboard a ship.
Virtual Chaplaincy Services- Chat with a chaplain online
WhatsApp Code
Helpful Links