International Seafarers' Center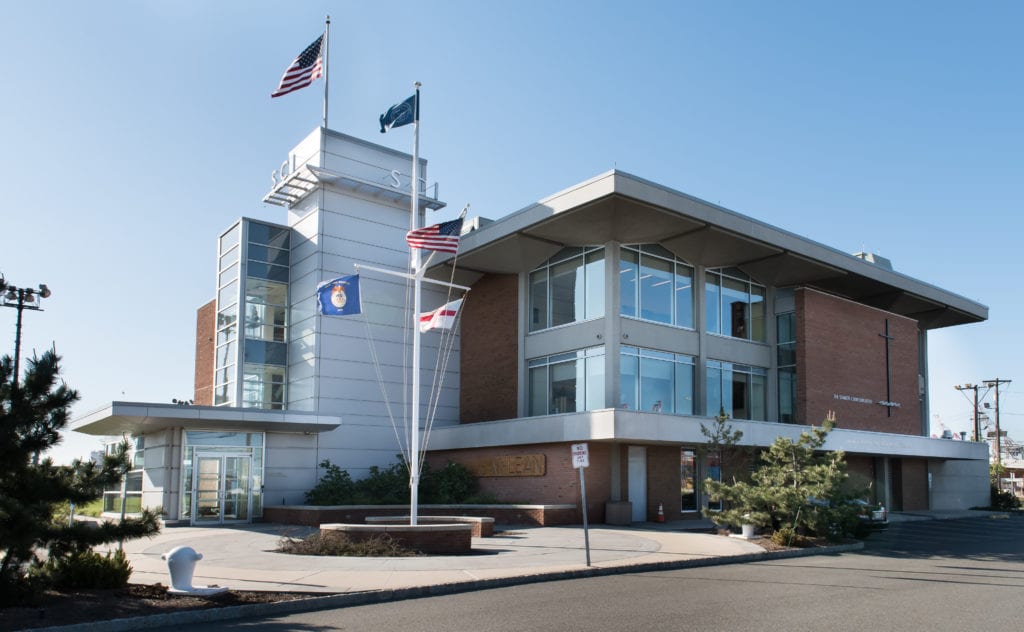 SCI's International Seafarers' Center, located in the heart of Port Newark, NJ, serves the largest port complex on the East Coast of the United States. SCI welcomes all seafarers and port workers, including truckers, stevedores, and warehouse workers, to this friendly and safe environment for relaxation, recreation, and spiritual refreshment.
First built in the 1960s and renovated in 2010, the International Seafarers' Center represents SCI's commitment to our mission of hospitality to the stranger. Serving as the base for our core mission programs for mariner advocacy, port ministry, and the Christmas at Sea program, this unique and beautiful building reflects the dignity and beauty of the maritime industry and the noble profession of merchant mariners. Also, it is home to the only green space in the port.
SCI is a robust and active member of the Port Newark/Port Elizabeth business community. Our Director, Timothy Wong, serves on the Port of NY & NJ Council on Port Performance – Workforce Development Implementation Team.
SCI–PORT NEWARK
118 Export Street
Newark, NJ 07114
[email protected]
Phone: 973-589-5828
Hours of Operation
M-F 0800 – 2100 EST/EDT
Sat Closed
Sun Closed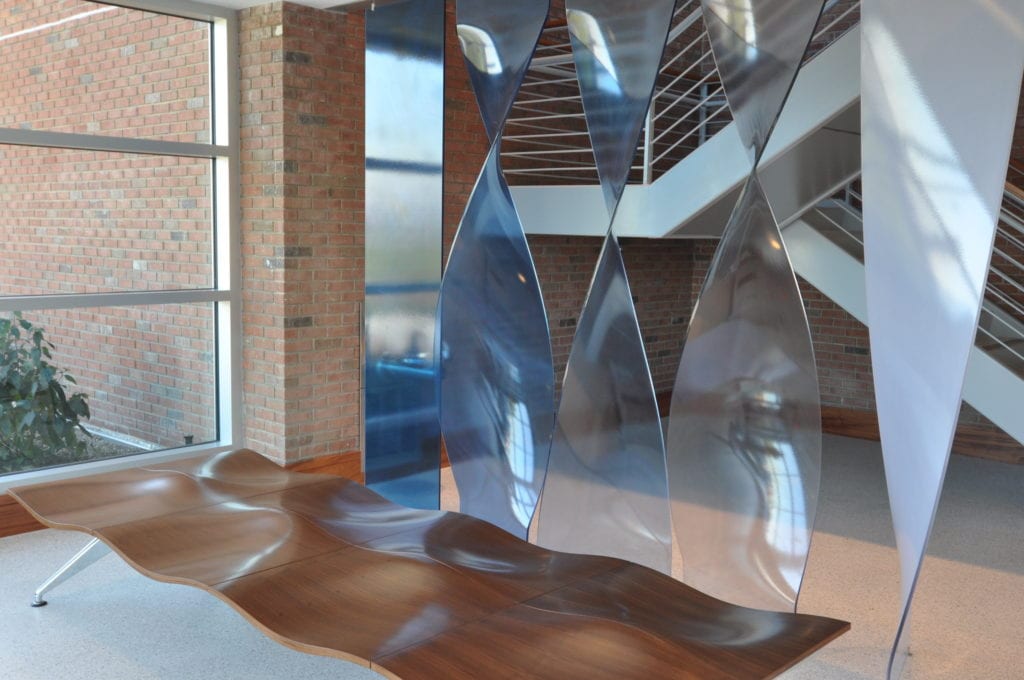 Services and amenities offered at the Center:
High speed internet access
Low cost SIM cards
Money transfer service
Mail package delivery
Recreation including basketball, table tennis, pool, sports field, and more
Chapel, lounge and workspace areas
Fitness Studio outfitted with weight training and cardiovascular equipment
Worship, prayer, and counseling
When seafarers arrive in port, SCI can arrange a free shuttle to/from the Center, terminal gates, and Jersey Gardens Mall. Jersey Gardens Mall features an expansive food court and a wide selection of stores including Adidas, Puma, Victoria's Secret Outlet, PharmaBox, Dental Center and more
Chaplain services offered onboard vessels:
SIM cards
Money transfer service
Private meetings with SCI's Center for Mariner Advocacy experts
Prayer or Holy Communion in English and Tagalog
SCI also welcomes other visitors to the Center, including
Knitters
Volunteers
Religious and civic groups (by prior arrangement)
SCI offers tours of its International Seafarers' Center and the Port of Newark York and Elizabeth. We also provide attractive meeting and conference room workspaces for rent to local businesses and non-profits. To inquire about scheduling or for more information, please call the center at 973.589.5828.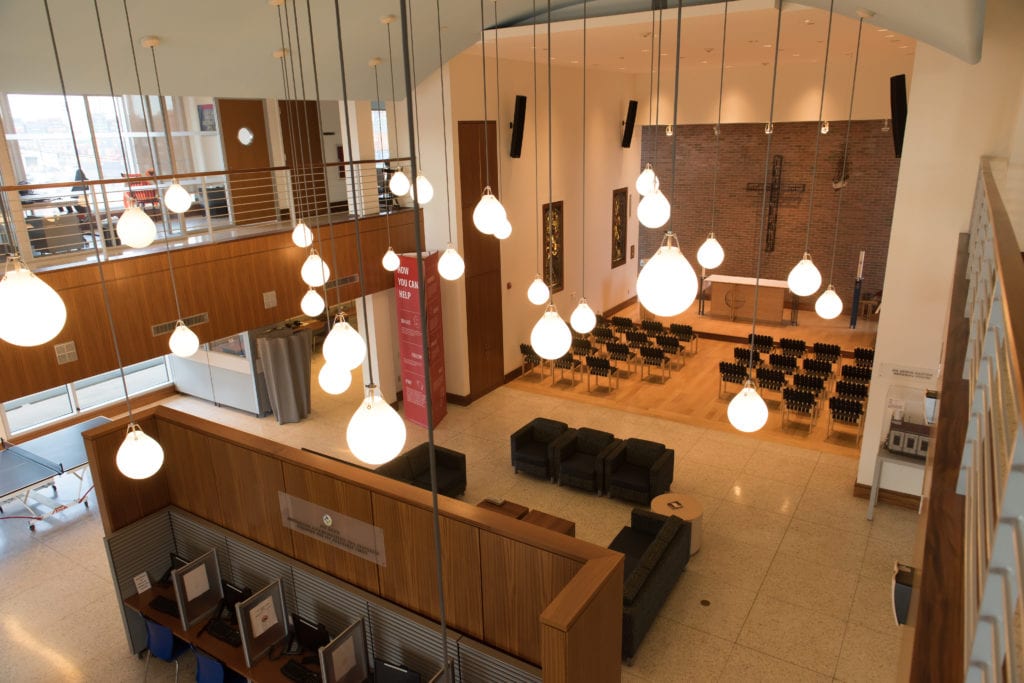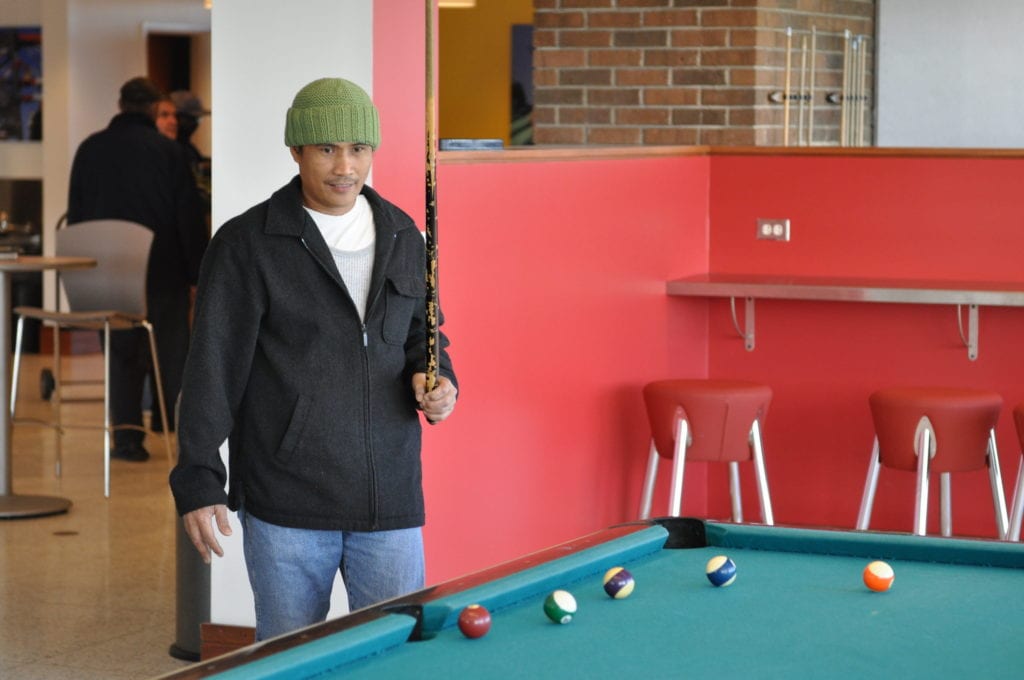 Driving Directions
From McCarter Highway (Route 21 South)
Follow Route 21 South until it joins Routes 1& 9 South. Bear RIGHT and exit RIGHT at sign for Port Newark – 1&9 North. Follow all signs saying Port Newark.
At this point you will be on the beginning of Port Street. Pass the North Terminal and one traffic light. Bear RIGHT as you start approaching a small hill. At the top of the hill, exit RIGHT at sign for Corbin Street onto the ramp. Follow the ramp down to street level. You are now at the beginning of Corbin Street. Pass the first two lights. At the next light, turn LEFT onto Tyler Street. Take Tyler to the stop sign and turn RIGHT onto Export Street. SCI is the 3-story building approximately 100 yards on the left.
From Routes 1, 9, 22, 24
Follow all signs heading toward Newark Airport until you see signs for Port Newark. Follow all Port Newark signs. Continue as above.
From NJ Turnpike
Take the NJ Turnpike to Exit 14 and follow sign for Port Newark –North Terminal. Continue as above.
From Garden State Parkway
Take the Garden State Parkway to Exit 142. This will take you to Route 78 East. After the Clinton Ave Exit, there is a fork in the road; bear RIGHT for Port Newark. Follow Route 78 East to Exit 58-A and bear LEFT. Continue as above.
From New York City
Take the Holland Tunnel and follow signs to the Pulaski Skyway (Route 1&9 South). Take the Skyway and bear RIGHT passing the Wilson Ave Exit. Exit RIGHT at sign for Port Newark – North Terminal. Continue as above.
Alternatively, take the Lincoln Tunnel and follow signs for the NJ Turnpike to Exit 14. Follow signs for Port Newark. Continue as above.
**