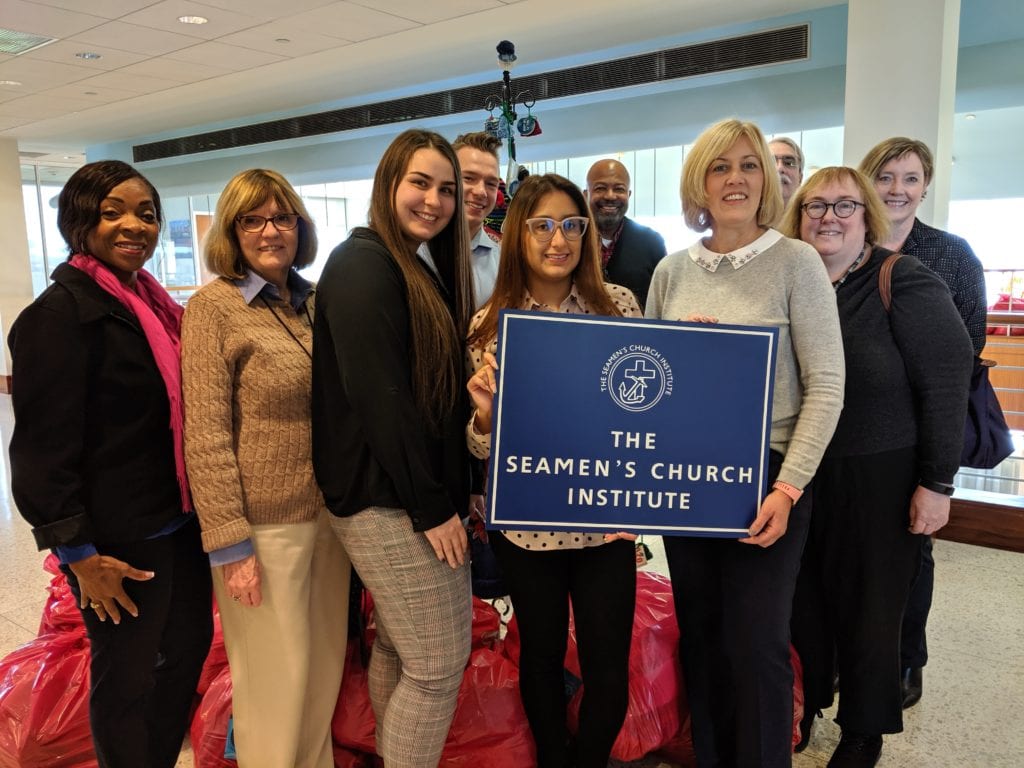 Location: Port Newark
Port Packing Week in Port Newark
Monday, Nov. 14 – Friday, Nov. 18, 2022
Each year, we host a weeklong event as we pack handmade knits and crochets for Christmas at Sea (CAS). Last year, we distributed 9,984 gifts to seafarers calling on the Port of NY and NJ. As in years past, we ask that you collect and bring travel-size toiletries, candy, and other nonperishable snacks to include in the drawstring ditty bags. We provide the knits! Beverages and refreshments will be on hand for volunteers.
Visit our Amazon Wish List for inspiration, or to order items we'd like to include in the gift packages. You can order and ship the items to us in advance. (Please reference where they are coming from so we know whom to thank.) You can make your purchase even more impactful by using AmazonSmile and designating the Seamen's Church of NY and NJ as your nonprofit charity of choice. A portion of the purchase will be designated to SCI.
If you have any questions, need additional information, or are ready to make your reservation, please call 973.589.5828 or email [email protected]. Looking forward to seeing you in November. Thank you!
Additional Packing Opportunities
For a few years now, the Seamen's Church Institute (SCI) has been delighted to partner with San Jacinto College in La Porte, TX for an extravaganza of a Christmas at Sea for river mariners event, usually held in November. Students enrolled in the Maritime Training and Technology Center volunteer to pack approximately 2,000 knits for mariners working during the holidays.
These specially designed knit and crocheted hats, scarves, cowls, vests, socks, and slippers are donated by over 1,000 talented volunteer crafters residing in the U.S. and beyond. Included with these garments are homemade Christmas cards, made by local school children and Sunday school classes.
Christmas at Sea for river mariners began in 1997 as the result of SCI's Christmas at Sea expansion to include mariners working the U.S. inland waterways and the Gulf. Over the last several years this component of Christmas at Sea has grown by over 20%.
Check back here for dates and times in Paducah, Houston, Baton Rouge, and other locations to pack gift boxes for U.S. mariners on boats during the holidays.