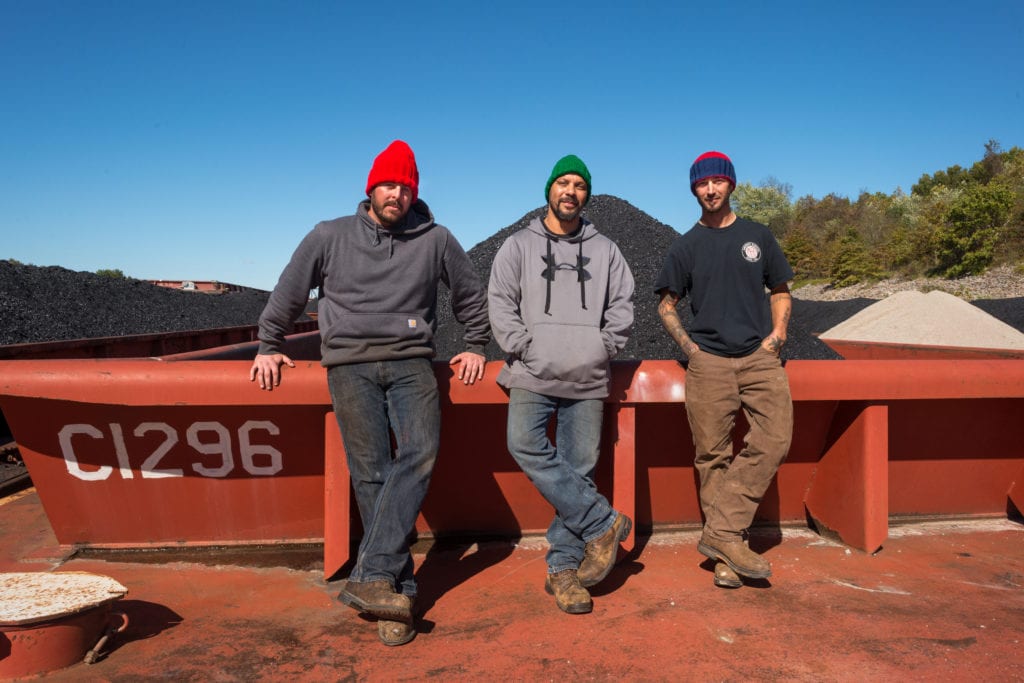 Frequently Asked Questions
What types of fiber are acceptable?
Please knit with the fiber that makes you happy and you have available. You may use wool, washable wool, wool blends, or acrylics—knit with your preference. If you are knitting with wool or something special like cashmere, we recommend that you attach a note so the recipient knows not to put it in the dryer. All patterns have a recommended yarn weight and gauge. Fun fur is not recommended for CAS.
Is there a deadline to mail packages?
CAS is a seamless program- we welcome packages year-round. Donations received after December 15th are usually rolled over into the following year.
Here is the address for the mailing:
Christmas at Sea
International Seafarers' Center
Seamen's Church Institute
118 Export St.
Port Newark, NJ 07114
main 973.589.5828
As most mariners are men, do I need to stick with a traditionally masculine color palette?
While most of the maritime workforce is male, we find that seafarers and mariners love bright colors as well as the more traditional dark color palette. Our only recommendation is to avoid pastels. Delicate colors get grimy fast. Bright colors do not pose a security threat. Required safety gear is usually fluorescent.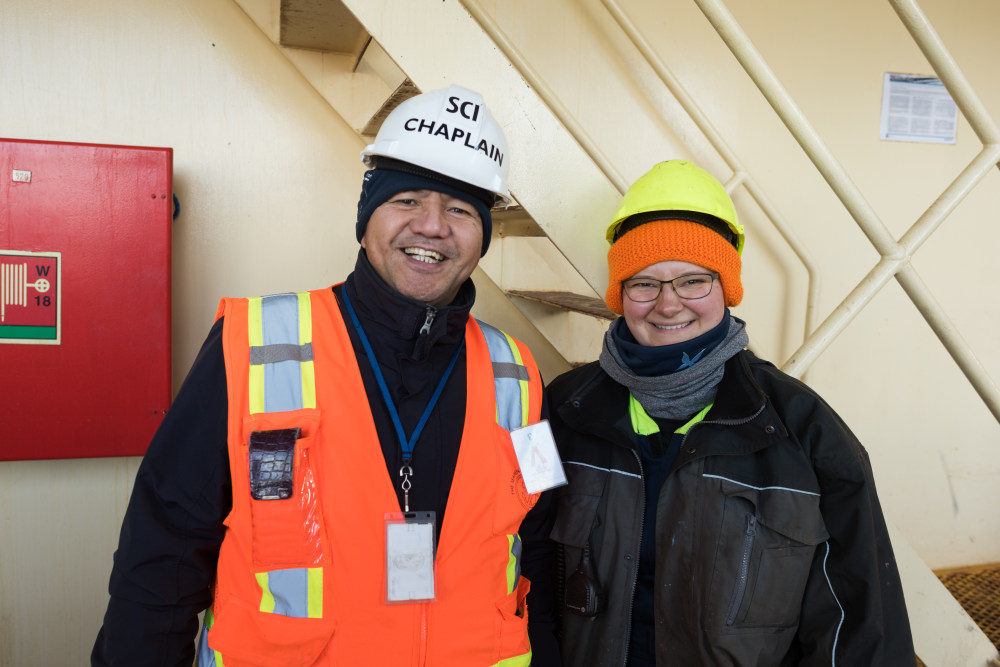 Must I affix a gift tag to my garments, and if so, how can I get CAS gift tags?
It is not a requirement to attach a gift tag. That's something we can do for you; however, it is extremely helpful and a time saver when donations arrive already tagged. We are happy to send you as many gift tags as you need, or you may create your own. As far as personal identifiers go, we suggest including your first name, the initial of your last name, and state (or country).
Which garments do you need more of?
We get this question a lot. Somehow, it always balances out. For every volunteer who likes to make hats, there is someone who makes scarves. Please make your favorite patterns. We want you to have fun. If you decide to make a set, such as a hat and scarf or cowl, we will keep the pieces together. We do not separate sets.
What if I get stuck on a pattern?
Our CAS Angels are an international group of experienced knitters and crocheters who are familiar with our patterns. Should you have questions about a pattern, email [email protected], and we will connect you electronically, with someone who can help.
Do I have to follow a CAS pattern exactly?
Our patterns are designed to complement the work and safety gear seafarers and mariners wear onboard their vessels. While we encourage you to use our carefully crafted patterns, if your knit meets our guidelines, we don't mind if you have a preferred method of decreasing, want to incorporate a decorative pattern, or use your favorite cast-on.
We cannot accept items that have tassels, pompoms, braids, fringe, or are too long. These types of variations post a safety hazard. If we cannot remove the element, we will donate that piece to another worthy local charity. We evaluate every piece that is delivered to make sure it is appropriate, so please follow the essence of our patterns should you decide to use a different one.
What goes into a ditty bag?
Drawstring ditty bags are used as gift bags in Port Newark. In addition to 2 knit or crocheted pieces, we include several travel-size toiletries, such as shampoo, conditioner, and body wash; a generous handful of wrapped candy, gum, and/or microwaveable popcorn; playing cards and puzzles; and a personalized Christmas card.
How can I participate if I'm not a crafter?
There are many ways to get involved. CAS is not just for crafters. In the fall, we welcome church and community groups who dedicate a morning or afternoon to assembling gift bags and personalizing Christmas cards. One of the hallmarks of our program is that it's highly personal. Christmas cards with handwritten messages go a long way in brightening spirits of mariners far from home during the holidays. Seafarers and mariners find it difficult to come by many of the personal care items they bring to our shores. Collections of travel-size toiletries are always welcome, along with nonperishable treats, such as granola bars, gum, individual packages of hot chocolate, and microwavable popcorn. CAS is a great place for your leftover Halloween candy.
How do the gifts get delivered?
In Port Newark, our SCI chaplains deliver ditty bags to vessels calling on the Port of New York and New Jersey from the Monday before Thanksgiving to Epiphany on January 6th. Stationed out of Baton Rouge, LA, Houston, TX, and Paducah, KY, our SCI chaplains work directly with boat companies to make sure that every mariner working on Christmas receives a knit.