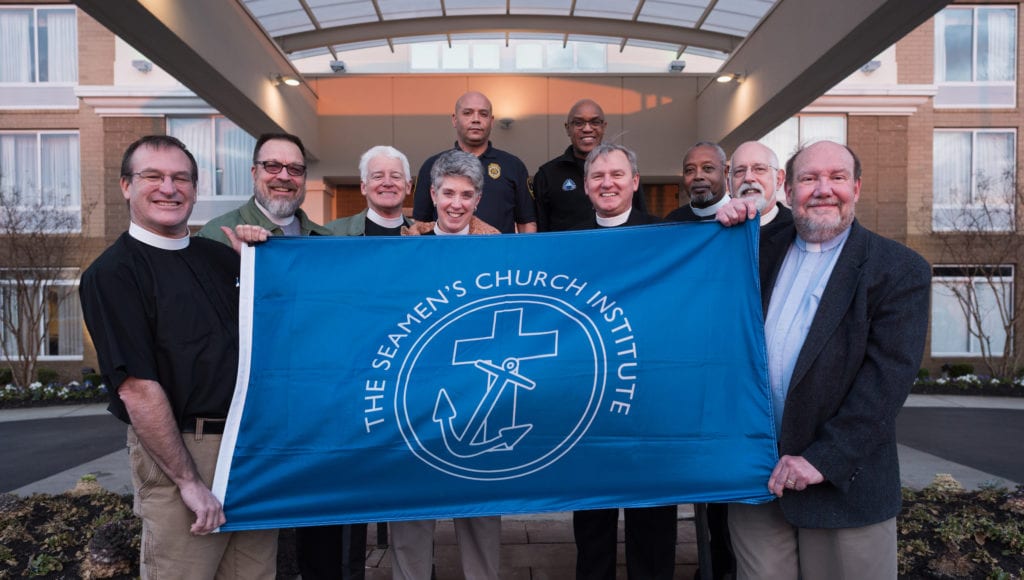 What Are Chaplain Associates, and Where Do They Work?
Chaplain Associates are non-stipend chaplains with Critical Incident Stress Management (CISM) and Applied Suicide Intervention Skills Training (ASIST), as well as other skills pertinent to supporting mariners. CISM is an adaptive, short-term psychological helping process. Its purpose is to enable people to return to their daily routine more quickly after a traumatic incident, such as the death of a co-worker, and with less likelihood of experiencing post-traumatic stress disorder (PTSD). Offered by LivingWorks Education, ASIST is the world's leading suicide intervention workshop. For more information about ASIST including SCI's next training date and location, check out this link: ASIST
In contrast to port chaplains who visit docked ships in harbors, river chaplains visit boats in a variety of locations along the network of navigational rivers and canals in the United States. These waterways connect the Great Lakes to the Gulf of Mexico and drain 32 states between the Rocky and the Appalachian Mountains. This system provides water transportation for commodities and other bulk and oversized products for exporting and importing. Towing vessels push barges of these materials and liquids up and down this vast river system. Compared to rail, truck, and air, water transportation is more efficient and friendlier to our environment. The inland river system includes 236 locks that make rivers navigable. On the west coast, the Columbia, Snake, Sacramento, San Joaquin, and the Umpqua Rivers transport grain and other materials. The Western Rivers include the Mississippi River (2300 navigable miles) and all its navigational tributaries. The major navigable tributaries are Ohio River (981 miles), Illinois River (333 miles), Missouri River (734 miles), Arkansas River (445 miles), Tennessee River (652 miles which drain into the Ohio River), Tennessee-Tombigbee Waterway (234 miles), and the Red River (236 miles). Additionally, paralleling the Gulf of Mexico and East Coast are 3000 miles of canals called the Intracoastal Waterway. SCI river chaplains and chaplain associates serve almost 9000 miles of waterways.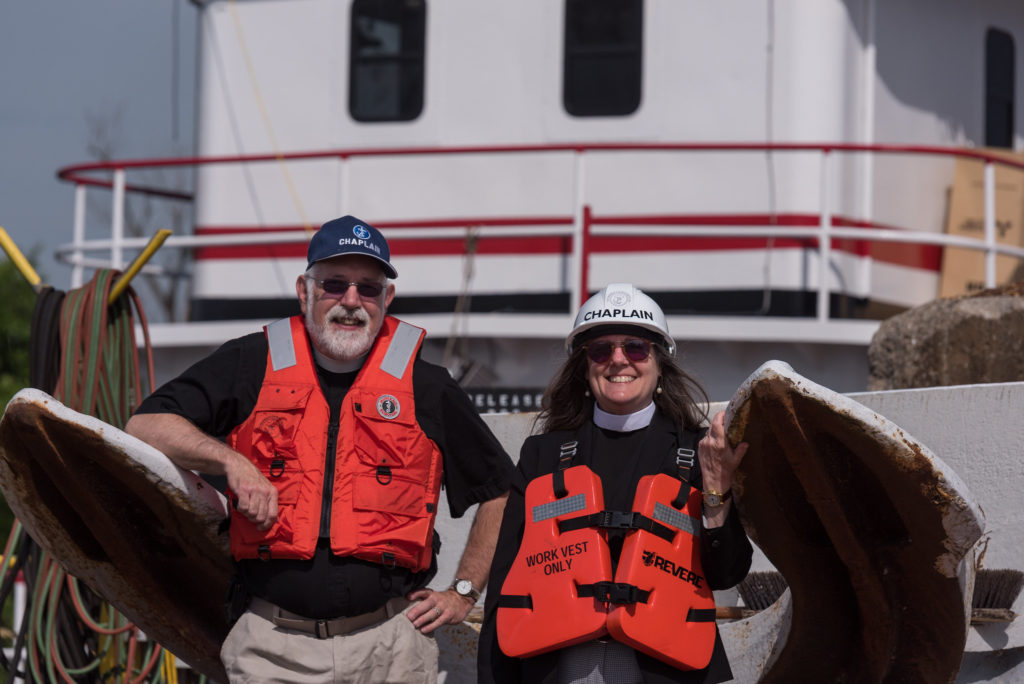 How Do Chaplain Associates Serve River Mariners?
The Chaplain Associate provides direct pastoral care to US mariners and shore-side staff working along the Western Rivers and Intracoastal Waterways. Chaplain Associates visit docked or underway towboats and related vessels to provide pastoral care, worship upon request, and partner with SCI chaplains for crisis intervention.
How Do I Get In Touch With A Chaplain?
If you wish to contact one of our SCI Chaplains or Chaplain Associates, use this interactive map to find one in your area.