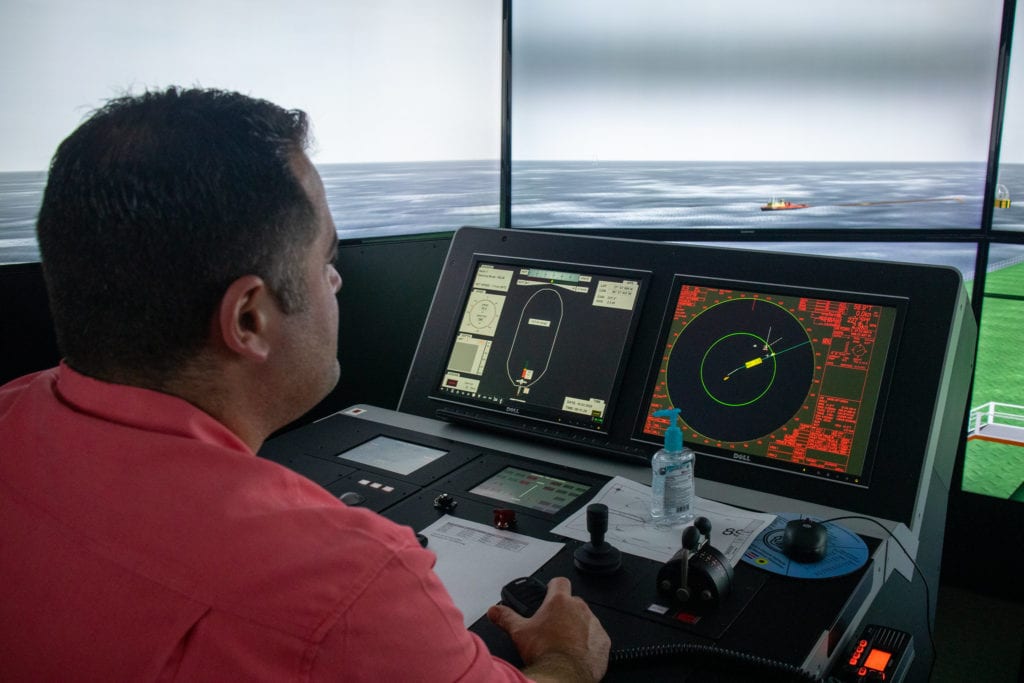 What Is a Feasibility Study?
In the marine transportation industry, a feasibility study is an assessment of a proposed new construction or modification of a bridge, dock, berth, or vessel design's success. Since these major projects can cost in the tens of millions of dollars with work performed over several years, a precise analysis performed at the start of the timeline can protect project resources, human lives, and the environment.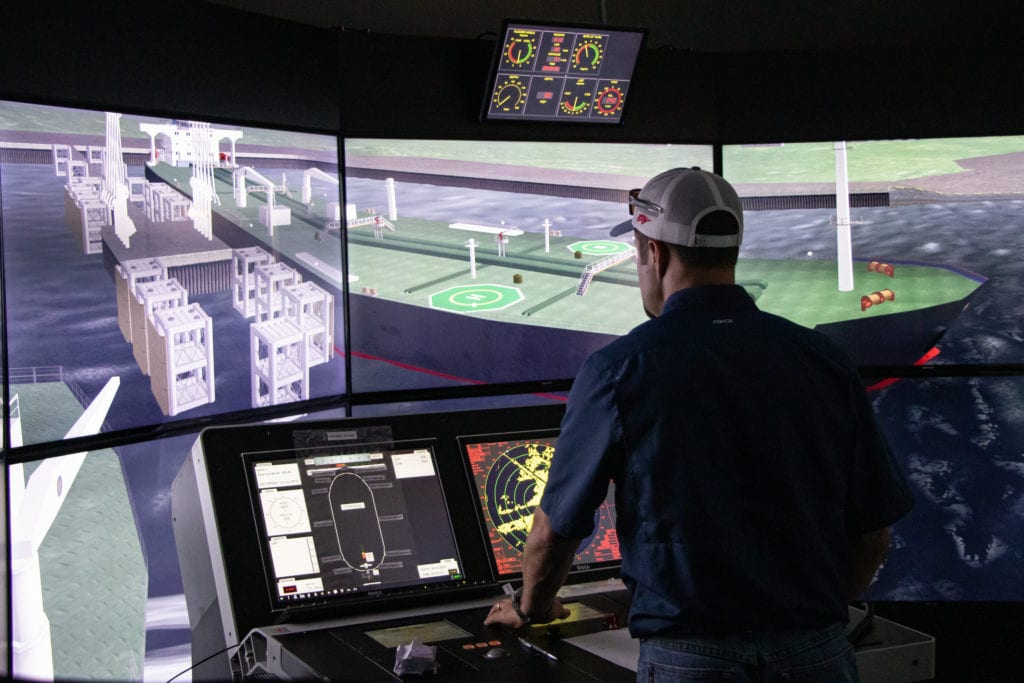 What Is a typical process for a Feasibility Study?
At SCI's Center for Maritime Education, an engineer's initial concept is run through a gamut of real-world scenarios applying hundreds of variables with maneuvers performed by actual mariners. The mariners' feedback and other findings generated by SCI's leading-edge simulator technology is incorporated into a modified design that is then subjected to another round of tests. In this way, design refinement can be established even before permit applications are submitted to the regulators for project approval. Most of SCI's studies deal with projects impacting navigation, including waterfront development and bridge spans.
SCI feasibility studies can save millions of dollars in project costs. One engineering firm estimates that an initial study at SCI saved $50M and a follow-up study saved a further $10–15M. Feasibility studies not only make construction easier, but they also satisfy the safety requirements of industry representatives and the Coast Guard. Potential savings substantially offset the costs of feasibility studies, especially when conducted at SCI.
At the end of each study, SCI produces a detailed report documenting findings to assist in the process of planning and construction.
"Throughout a study, captains and pilots can test navigability through multiple situations considering variables such as medium or high flow currents, day or night situations, fully loaded or empty vessels, and the direction of approach in different scenarios. After each run, participating mariners are debriefed, providing feedback on the navigational safety of the scenario." — Captain Stephen Polk, MNI, Director of CME/Instructor
SCI's Studies Examine Opportunities, Challenges and the Prospects for Success
Beginning from an assortment of engineering and photographic data sources, SCI staff can assemble a site-specific visual database of any study area. Our visual databases consist of a 3D visual representation of the existing site, along with any proposed design alternatives. Meanwhile a series of powerful computational simulations are being calculated in real-time behind the scenes. These simulations determine how the vessels would physically interact in the real world, based upon number of factors including current, depth, and weather data for the area.
With the power of SCI's Maritime Simulators in Houston, TX, and Paducah, KY, ship pilots can perform various maneuvers within a virtual environment, navigating through proposed site alternatives. Throughout the exercise, pilots can test navigability through multiple situations, taking into account variables such as medium or high flow currents, day or night situations, fully-loaded barges or empty barges, and upriver or downriver scenarios. After each run, captains and pilots debrief, commenting on the ease or difficulty of the scenario and the safety margins that could be expected with new construction in the area.
Benefits to Mariners
Brings the voice of the mariner to the project by facilitating mariner input in the design process of vessels and maritime infrastructure
Generates increased safety and usability in the mariner's workplace
Alerts mariners to the navigational impacts of a project before it is built and allows for testing of mitigating strategies in a plan for completing evolutions safely within the new structures
Benefits to Engineering Firms
Affirmation that design is correct while still in permit stage rather than fixing errors after construction
Test and refine innovative ideas without risk to people or the environment
Allows engineer to make informed design improvements
Reduces cost and mitigate disruption to the environment by refining broad-stroke definitions provided in federal and international guidelines
Reduces timeline of regulatory approval process by testing with appropriate representatives of local pilot association, mariners, Port Authority, and tug service providers.
Clarifies design by integrating user input
Benefits to Clients
Assurance that project investment will meet safety and efficiency goals
New vessel prototypes can be robustly tested before any investment in construction
Optimizes project budget and timelines; for a terminal project in the Port of Corpus Christi, SCI's Feasibility Study saved a customer approximately $10M in dredging costs
Because the studies identify the largest ship that will fit safely in an area, port clients will continue to reap financial benefits long after the completion of the project
Benefits to Port Authorities and Regulatory Agencies
Instills confidence in understanding the impact of the project

Example: study helps demonstrate the regulatory requirement that a

bridge will not be an unreasonable impediment to navigation
Example: study may reduce dredging requirements from the "presumed requirements"

Confirms that important maritime stakeholders have provided their input through a formal process
"This is the second time I've used SCI simulators in the past year. It just goes to prove that this class of simulator with this level of professionalism is an essential tool in establishing proof of concept for the construction and design of any port facility anywhere in the world." — Captain John Swann, Buckeye Partners