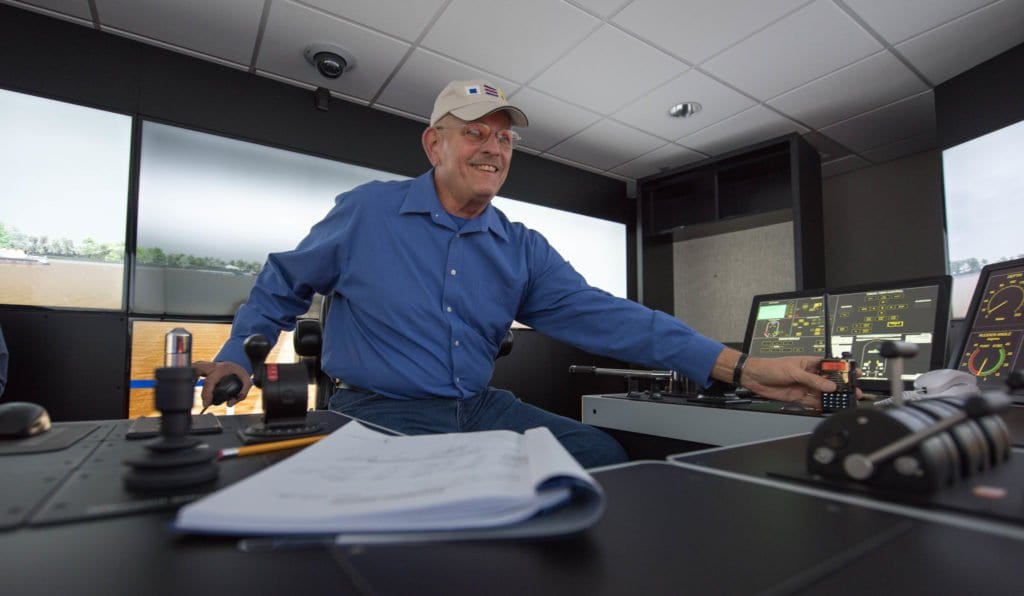 CME simulation training enables apprentice mariners to accrue sea-time credit for licensure while providing advanced training to veteran pilots on the newest safety techniques and to further their career. The following is just a sampling of CME offerings for personal mariner development. For more information or to register for a class on the Paducah campus, please contact CME Registrar and Marketing Assistant, Kelly Howard Butts at 270.575.1005 or [email protected]. In Houston, please contact Capt. David Howell at 713.674.1236 or [email protected].
Bridge Resources Management (BRM)
BRM is a 3-day, USCG-approved course covering:
Human factors
Situational awareness
Collision avoidance
Risk assessment
Rules of the road
Voyage planning
Decision making
Communication skills
Advanced Pilothouse Management (APM)
This course is extremely flexible and can be tailored to the specific needs of each company. APM includes similar topics to BRM course (see above), and may include new material developed by the company.
Terms (Both BRM and APM)
Contract User: Customized session for 8-12 wheelmen including exclusive use of four-bridge Kongsberg simulator suite, with guaranteed space on the calendar on a multi-year basis

Open Enrollment: Pre-paid sessions designed for smaller, growing companies unable to commit eight wheelmen for class
BRM/APM Alumni e-learning (Coming Soon)
Using video from CME's simulators our instructors provide engaging online refresher modules on critical navigation topics such as flanking and downstreaming.
---
HSE e-learning (Health Safety and Environment)
Affordable, anytime, anywhere training across multiple devices
Both LMS and course modules customized to your company's brand
Content available separately for your LMS
Excel-based reports for auditing purposes
Unlimited training, per person, per year
Unrestricted access to the HSE library
Free technical support and administrative training
Short, direct, professionally-narrated PowerPoint presentations using low bandwidth
Individual Aptitude Assessments
One day course in private simulator suite with close-quarter maneuvering capability
Recognized by USCG for TOAR
Useful for pre-employment evaluations, company directed instruction, post-incident evaluation, and vetting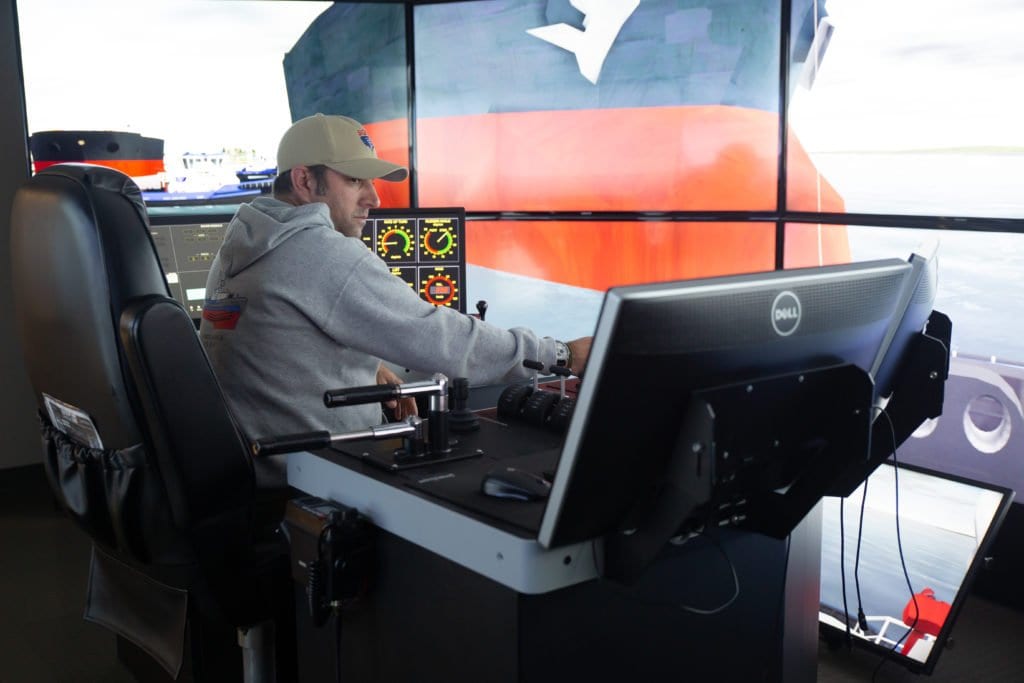 Mate/Steersman Course
Combination of simulator training and classroom sessions:
Week One: basic boat handling, rules of the road, navigation systems
Week Two: safety drills and incident response training
24 days of sea service for week 1 and 26 days for week 2
Upon successful completion of supervised simulations with homework for 2 weeks, plus end-of-week exams
Radar Renewal for All Grades
CME offers USCG-approved Radar renewal classes (all grades), included at no extra charge during BRM or APM.
Rose Point Electronic Charting System
One-day (8 hr) course, applying Rose Point ECS4 in a range of underway scenarios
Employs sophisticated navigation simulation with access to complete full-mission bridge simulator system, equipped with ECS
Designed to enhance navigation safety by providing knowledge and skills necessary to utilize Rose Point ECS fully and efficiently
Towing Officer Assessment Program (TOAP)
For Western Rivers and Near Coastal (CME Houston only)
One week course
Two mariners in private simulator suite with close-quarter maneuvering capability
15-29 days of sea time towards endorsements means completion of TOAR in one week