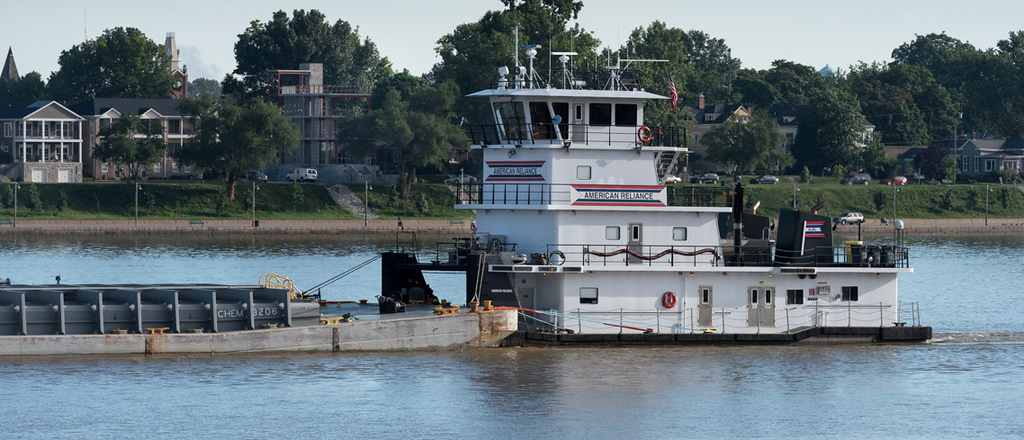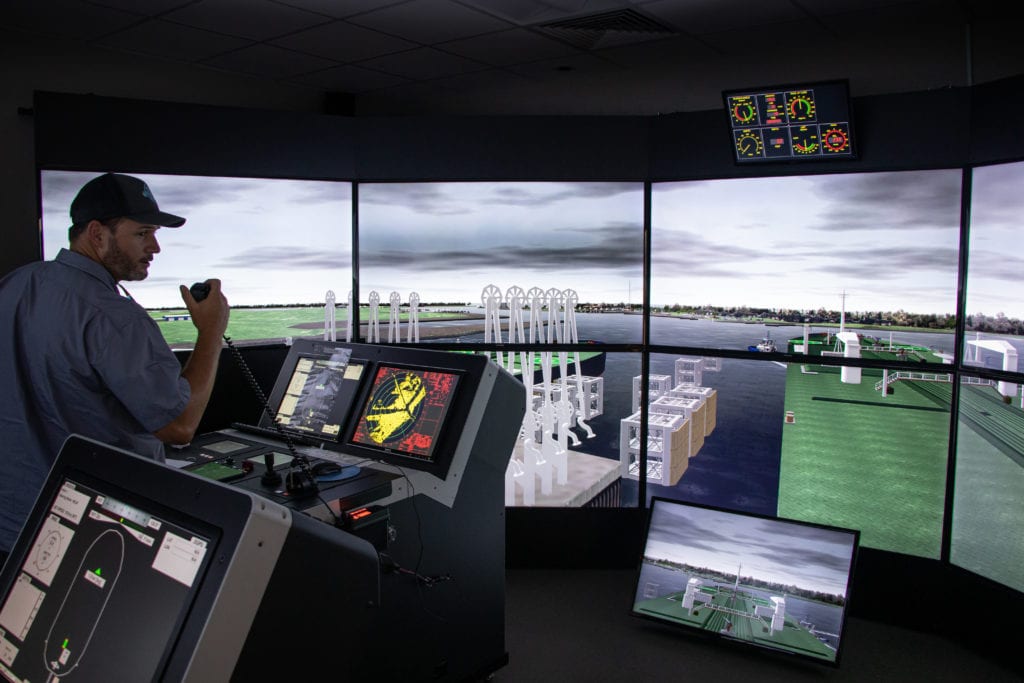 Mariner Training Tailored to your Company's Needs
Meet and exceed Subchapter M requirements and other company goals without risk to the crew, equipment, or the environment. CME courses are developed and taught by licensed captains with years of maritime experience utilizing best-in-class simulation technology on campuses in Paducah, KY and Houston, TX. CME creates simulation exercises which target specific company concerns, using recent near miss reports, NTSB investigations and issues identified through internal audits. This process represents a night-and-day difference from the one-size-fits-all approach of training only to meet requirements.
"In my experience, most organizations budget for training in response to requirements stipulated by external entities including the U.S. Coast Guard (USCG), and Oil Companies International Marine Forum (OCIMF). Through a shift in mindset and following a clear process, training can do so much more! Training, when properly aligned with business needs, can propel companies to excellence in operations and safety in a meaningful and measurable way. Training can lower incident rates, elevate performance, and even positively affect the bottom line. Training can transform company culture." — Jonathan Burson, e-learning Manager
Sample Courses
BRIDGE RESOURCE MANAGEMENT (BRM)
BRM is a 3-day, USCG-approved course covering:
Human factors
Situational awareness
Collision avoidance
Risk assessment
Rules of the road
Voyage planning
Decision-making
Communication skills
ADVANCED PILOTHOUSE MANAGEMENT (APM)
This course is extremely flexible and can be tailored to the specific needs of each company. APM includes similar topics to BRM course and may include new material developed by the company.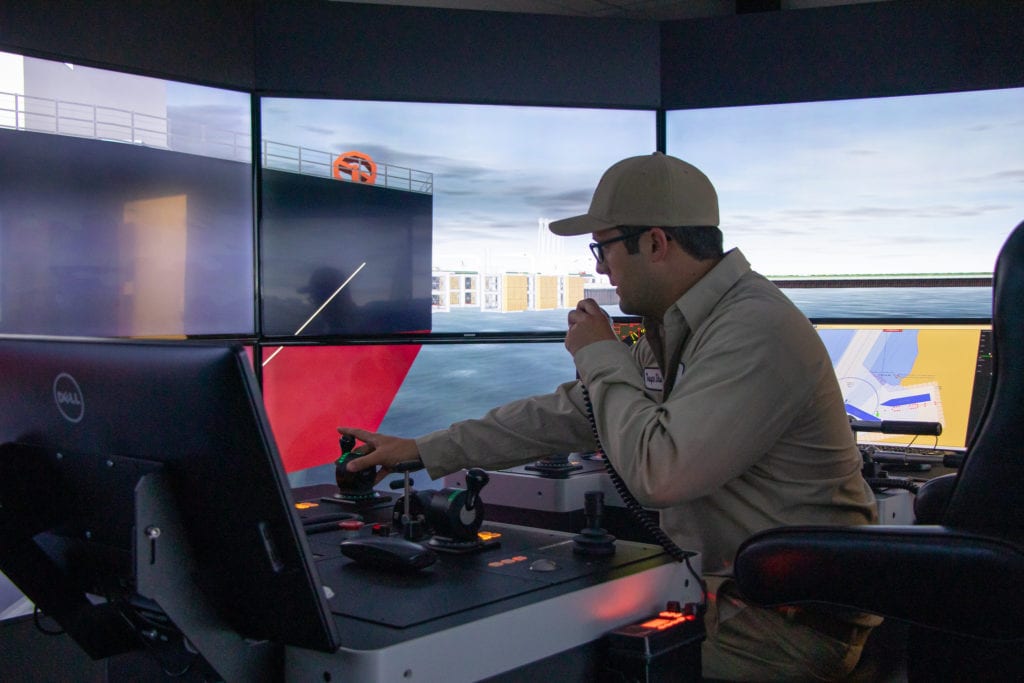 Equipment
Kongsberg Simulators
SCI's Kongsberg Polaris full mission ship bridge simulators (five in Houston and four in Paducah) are fully equipped interactive ship's bridges with visual systems that meet the simulation requirements of STCW Section A-1/12- Performance Standards for Simulators Used in Training. Four of the Houston bridges are designated for inland river mariners while the fifth bridge is a full Mission Ships Bridge dedicated for Ship Pilots and Mooring Masters.

Wheelhouse simulation and monitoring capabilities include:
Twelve 65-inch LCD/LED TV monitors, eight channels looking forward and four channels looking aft, strengthening close-quarter maneuvering for locking, docking, and vessel transfer, while retaining long-distance perception for bridge and lock-chamber setup.
Breakthrough night simulation capacity
Hydrodynamic calibration of 23 vessels—large and small, loaded and unloaded, dry bulk and tank barge—to sync with the latest software, providing realistic navigation "feel" to pilots
Control panels replicate typical bridge controls: interchangeable traditional steering levers, and azimuth thruster Z-drive propulsion systems
Continually updated visual object-oriented modeling packages and comprehensive physical libraries.
Transas Simulator
SCI's Transas simulator suite in Houston contains a single full-mission bridge pilothouse, classroom, and debriefing area, all designed to work independently from the Houston Center's larger five-bridge Kongsberg simulator. The smaller footprint of this simulator facilitates individualized instruction at a moderate price.
"Multiple bridges housed in a realistic virtual environment allow CME to offer fully immersive experiences where several mariners can interact in the same simulation. Ship handling is an experienced-based profession. Through our simulation exercises, mariners build both experiential knowledge and critical thinking skills at a speed that would be nearly impossible to achieve in the real world." — Captain John Arenstam, USCG (ret), Assistant Director of CME/Instructor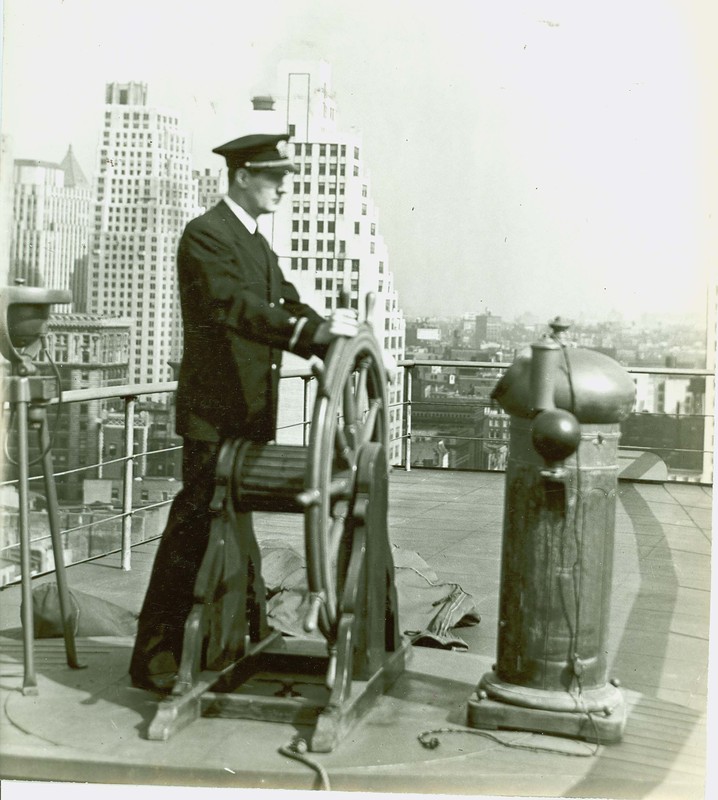 A Tradition of Innovation
Online training modules and a fifth wheelhouse are just the latest examples of SCI's long history of innovation and improvements. Pictured here is an early bridge simulator where seafarers could practice steering and navigation atop SCI's 13-story building at 25 South Street. Constructed in October of 1942 at 212 feet above sea level, the "flying bridge" aided in the training of nearly 9,000 mariners amid the peaks of Lower Manhattan's skyscrapers during the War years, and was quite progressive for its time.
A Blended Approach
During the 2020 COVID-19 break, CME's e-learning team completed trailblazing digital work designed to optimize the mariner's time at the Center as well as the company's return on investment (ROI) for mariner development.
SCI instructors created online learning modules that tie into specific simulation courses. Rather than expend precious hours at the center in a traditional classroom setting, mariners are now empowered to prep for simulation training on their own time. Online course(s) access corresponding to each simulation training is made available to students 4-6 weeks prior to scheduled time on campus. This prerequisite frees mariner time at the Center for additional hours of simulation training for each 2-1/2 day class. The self-directed, contextual, and task-based online training adheres to adult learning principles and establishes a solid knowledge base well before the student steps foot in the simulation room.
Another advantage of pairing online courses with simulator classes is the extension of SCI's powerful Learning Management System (LMS) functionality to our simulator training. LMS expedites smooth, accurate digital cataloging and reporting of Subchapter M compliance, and other important record keeping.
Increased Capacity
SCI's Houston campus is currently the only facility in North America to house five simulation pilot houses. Multi-bridge simulation exercises foster comprehensive interactions between captains, highly complex scenarios, and flexible scheduling.
SCI's simulators house full-mission bridges, type-approved domestically by the USCG and class-approved by classification societies such as ABS and DNV.